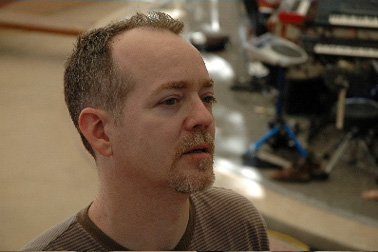 Giles Reaves has been producing solo albums for almost two decades. Dreamy, mood-enhancing melodic textures figure prominently in his Electronic Music. Reaves has to his credit several influential albums of innovative electronic music, including the genre defining Wunjo. His album Sea Of Glass reached #11 on the Billboard Magazine New Age Charts when it was released in 1992.

Reaves lives and works in Nashville, Tennessee, where he is a well-respected audio engineer as well as a first-call keyboardist and percussionist. He has appeared on several albums by the Nashville-based electronic music collective Spacecraft, and recently played at the Alfa Centauri Festival in the Netherlands with Dave Fulton and Paul Vnuk Jr.
Part mad scientist, part sonic visionary, Dave Fulton's command of the many custom designed electronics at his disposal is formidable. Now playing in two Portland, Oregon based underground rock bands, Fulton filters his current perspective through years of experience with the Cosmic Music inspired ensemble Dweller At The Threshold.

Using modular synthesis, Fulton produced the highly original electronic excursions the trio became known for. Working with DatT, Fulton found the synthesizer to be a creative tool offering a varied palette of contrasting textures animated by hands-on manipulation. Incorporating interesting rhythms and harmonies with deep-space textures, DatT explored the realm of Spacemusic while retaining their own true, somewhat off-center, voice.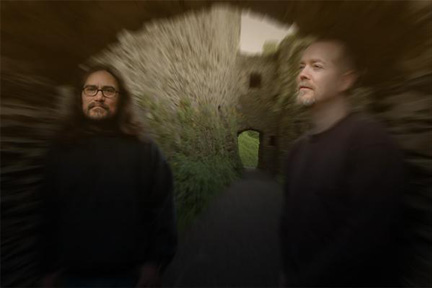 Commenting on his inclusive musical attitude, Fulton remarks, "I want to mix in anything at any time, but from a rock perspective. So I'm using electronics, but playing it live. Berlin-School is great! I love it. But I'm using this mode to realize something different, something that is fun to play and awesome to listen to."

Fulton's latest project is a collaboration with Giles Reaves. Together they put into practice these shared ideals to realize a new and unique Electronic Music within the Spacemusic sphere. Their performance in Philadelphia at The Gatherings Concert Series on Saturday 21 April 2007 will mark the release of their debut CD The Range.

Following their show at The Gatherings, Fulton and Reaves will play a live set of new and original music on the 04.22.07 broadcast of STAR'S END.
---
Related Links:
Artists