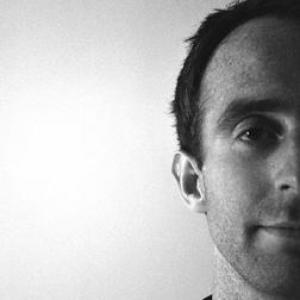 The music making abilities of Simon Lomax are at a veteran's level. His albums are designed for playing late at night, and explores an interior world of ideas and emotions. Exposing glimpses of his dark side, Lomax presents works of uncharted solitude. The listener feels a small infinity, as we travel toward the unknown. In his music harmony is represented as a figure undifferentiated from the sonic landscape. Abstracted and fragmented forms, and not subject, are the principle carriers of meaning. Lonely piano notes proceed above breathing atmospheres, as clean guitar plucks gain color through grains of distortion. Forlorn chords undulate, and hang in the air, while otherworldly voices permeate the soundspace. Sustaining violin notes briefly offer something familiar, only to recede amidst the flow of lush electronic current.

Beneath Lomax's vast chill designs is a burning ember. His realizations grow out of the free blending of process and intuition. Lomax has imagined himself quite deeply into the world he presents here. Elegant and haunting, serenely powerful, his work is ever in motion, ever in flux. To categorize it as Ambient would undercut Lomax's achievement. The spell created by slow motion tone clouds and iced over synthesizers opens up a zone where beauty exists as part of daily life, and not as an escape from it. His use of sound can be dramatic, but also infinitely subtle in its scale of values - as his realizations trace a seductive arc from darkness to light, from melancholy to hope. His work belongs to the elegiac and inventive world where but a few respected spirits dwell.
Isolation and self-seeking are prominent themes as Simon Lomax composes open and spacious pieces filled with reverberant piano, synth-strings, tremulous tones and organ breathing chorus. The dreamy motion of sound provides a vague sense of building forms; each realization conjuring its own wondrous and unique realm. His albums all seem well-crafted and thought out, even though they play through as aimless and direction-less as idyll thought. This is intelligent chill music for the person receding into oblivion.
---
Simon Lomax - Live on STAR'S END 11.22.15
---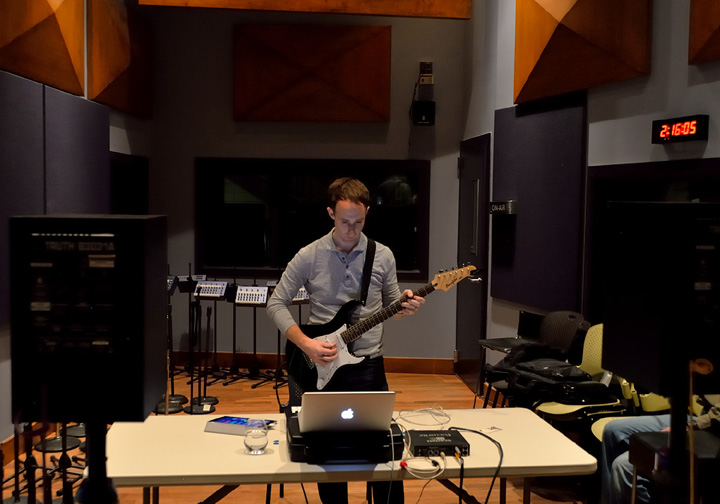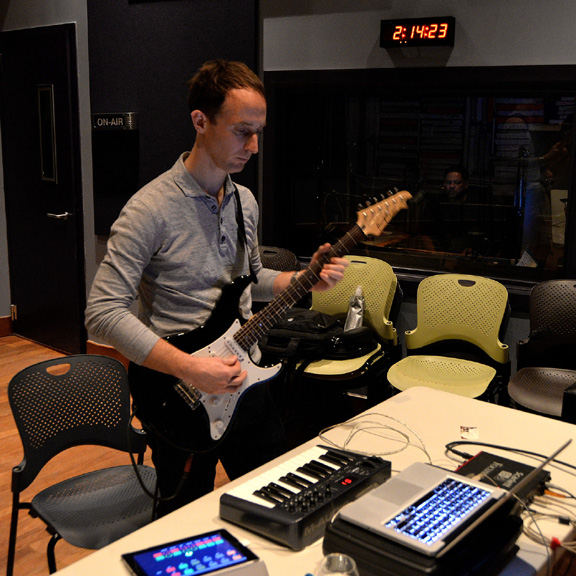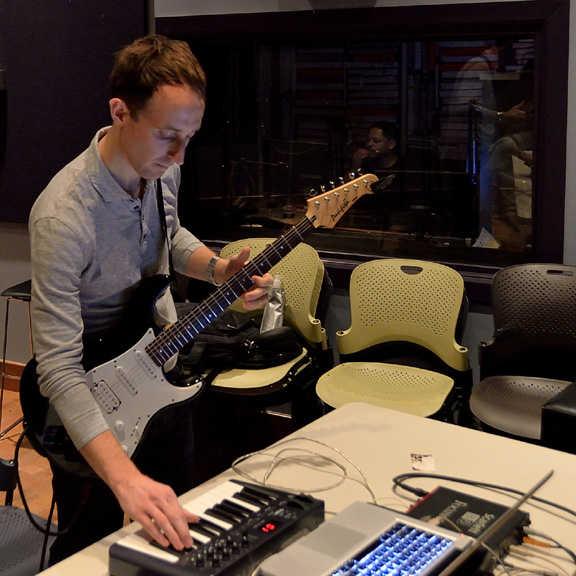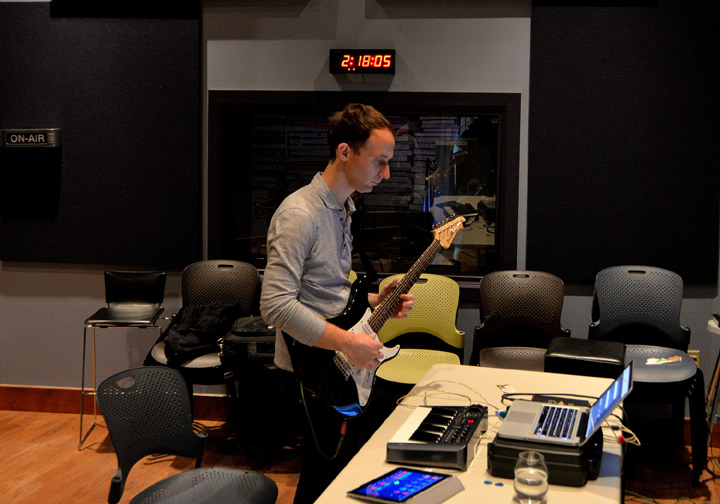 Simon Lomax - Live on STAR'S END 11.22.15
. . .
Above Still Photos by Jeff Towne