A native of southern New Jeresy, Ace Paradise's enduring fascination with Electronic Music has led him to a number of diverse situations. From the nightclub and rave dancefloor as veteran Techno DJ to the deep space chill of STAR'S END as live performer, Ace Paradise understands and embraces the many genres of EM. Using his influences and inspirations, Ace Paradise creates music which is at once cerebral yet accessible.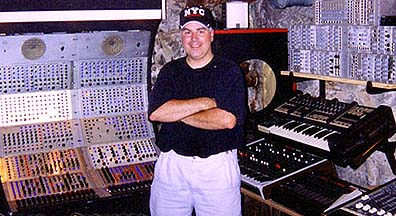 Ace Paradise officially entered the Philadelphia area Spacemusic scene on 30 January 2004 when he opened up the 2nd Annual "Third Floor From the Sun" event with a live set made memorable by easy techno rhythms and spacey atmospherics. The set featured Ace working up energetic beats and hypnotic patterns from his synthesizer modules, layered beneath soaring melodies and shifting harmonies played freehand on his keyboards. Between pieces, Ace, caught up in the moment, offered insight into his compositional process and many personal revelations as well. It became known that the evening's live set was drawn from his self produced CD Electrostatica.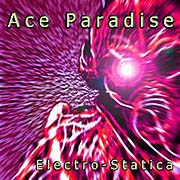 Music from Electro-Statica has been featured on STAR'S END. The dense drones and ethereal effects - cycling patterns of interlocking multi-layered modulated tones and pulses of electronic persussion - combine to make this effort a worthwhile addition to the radio program and, along with Ace's creative energy, the area electronic music scene. His new release is Stratosphere with the side-project band Autobahn which features Warren Seddon (synths) and Jeff Mitchell (guitar) of SNIB.
Ace Paradise played live on the 05.16.04 broadcast of STAR'S END. Among his recent performances was a show with his new project band Autobahn (featuring Ace Paradise, Warren Seddon and Jeff Mitchell) at Gate to Moonbase Alpha in Philadelphia on 21 April 2006.