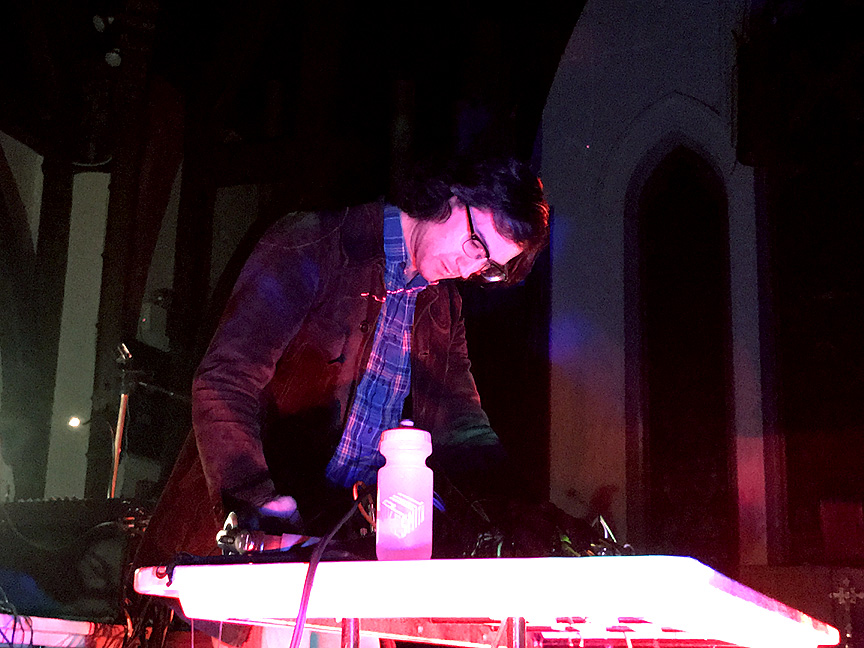 Geoffrey Waterman plays with an ear for color, motion and texture, forsaking conventional narrative clarity. It is an experience by way of the senses, rather than through pure mental interpretation. Our focus expands beyond sound, to the sources of that sound, to its imminent fragility, and a state of unbeing. It may be difficult to lose one's self in Waterman's work, as its negative space is constantly asking us to make sense of it. One moment triggers the next so seamlessly that eventually chaos is re-engineered into the illusion of a natural order. Throughout these realizations, tones flicker lightly across the surface, or burrow deep into it - come into focus, or all but disappear. The gentle descent into incandescent timbres and rambling, fearsome energy has the ability to stir the imagination. Throbbing with texture, then snapping into focus, lessons on loudness, denseness and sonority, enmesh the listener in aural events that are impossible to live aloud.
.
An avid concert performer, Geoffrey Waterman made their The Gatherings Concert Series debut on 12 November 2016, and returns for another musical outing on Saturday 20 May 2017.
Surrounding this performance, Geoffrey Waterman will play a live on-air radio concert on the 05.14.17 broadcast of STAR'S END. Please find that photos will be coming soon.