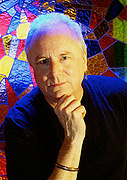 The musical releases of George Wallace have followed an interesting decades-long arc. His cassette Sacred Earth (1985) may be said to have born Wallace into innovative music prominence. A noted New Age release, it was more a progressive homage to the environment and natural lands. His Communion (1988) came later and allowed him to further explore Contemporary Instrumental music. And after many years of accomplished work we see George Wallace's Soul Ascending (2013). With spacey influences like Michael Stearns and Jonn Serrie Wallace's compositions mingle just as nicely among those by multi-instrumentalists Jade Warrior and Mike Oldfield.
As much a student as he is a master Wallace uses the techniques of the prominent to assert his own identity. His work feels like a window into a realm we all too often neglect to notice. There are wonderful passages presenting a relaxed and unpressured atmosphere. Ceremonial synth chords, atmospheric lead lines and ringing bowls offer subtle depths and graceful stillness - yet there are other areas where thunderclaps, chanting monks, primeval rhythms and overdrive guitar heighten our attentiveness to new ideas. Of course there is nothing wrong with a little abstract meandering, especially from a musician as accomplished as Wallace. These landscapes offer gong blasts, glittering sonic effects, howling wolves and rolling, rumbling electronic harmonies that push the listener along on a current of sound. Yet, as diverse as it is, Wallace's music all flows together powerfully. Whether you think of this music as Ambient, Space, New Age or World Fusion, it is hard not to respond to it.
---
George Wallace speaks about his album Light Music
---
George Wallace - Live on STAR'S END 11.15.15
---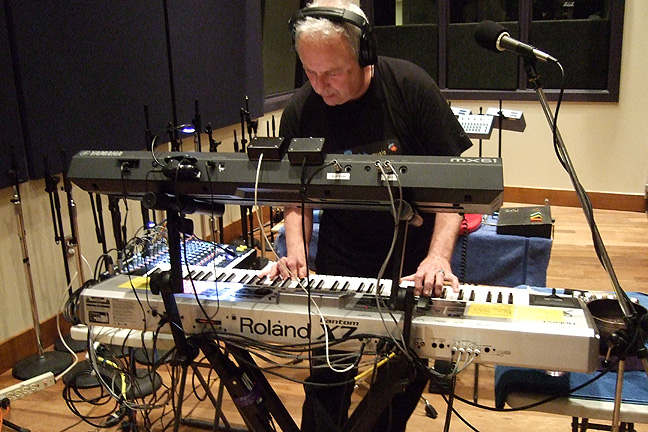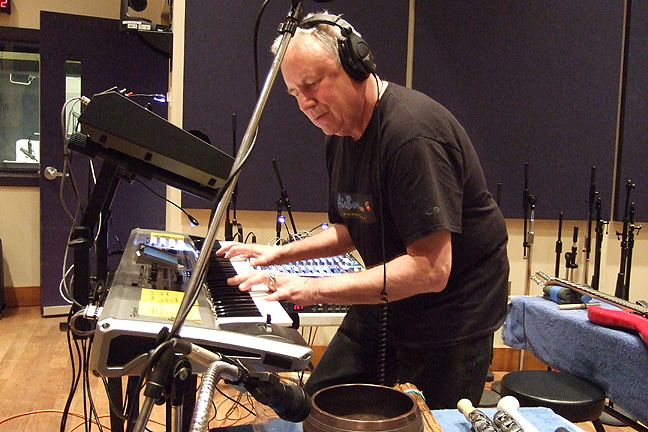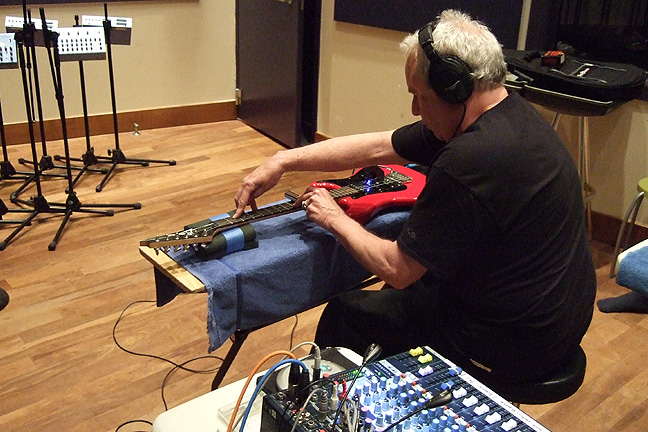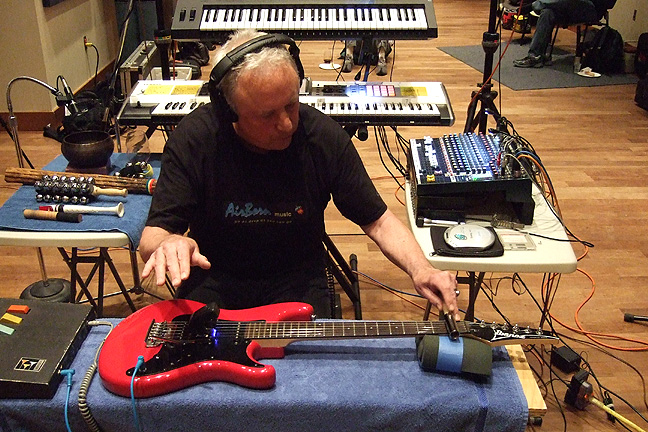 George Wallace - Live on STAR'S END 04.13.14
---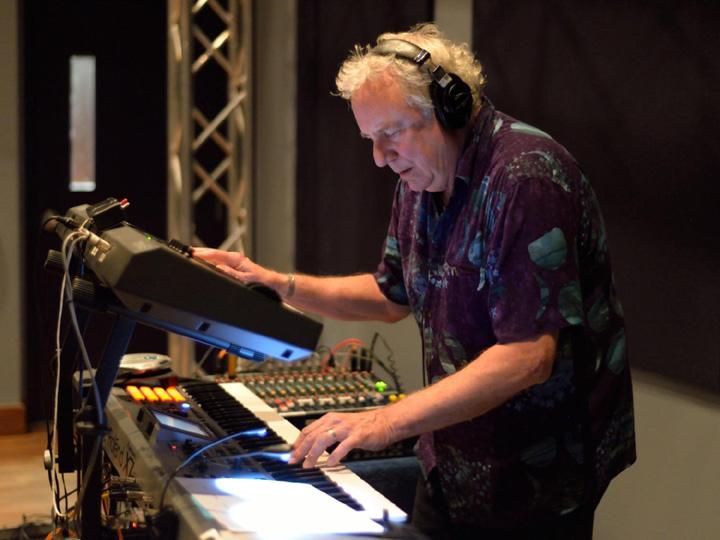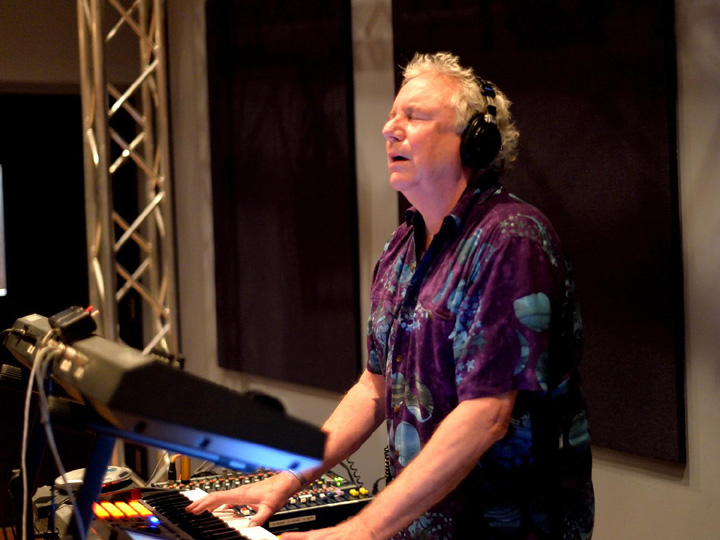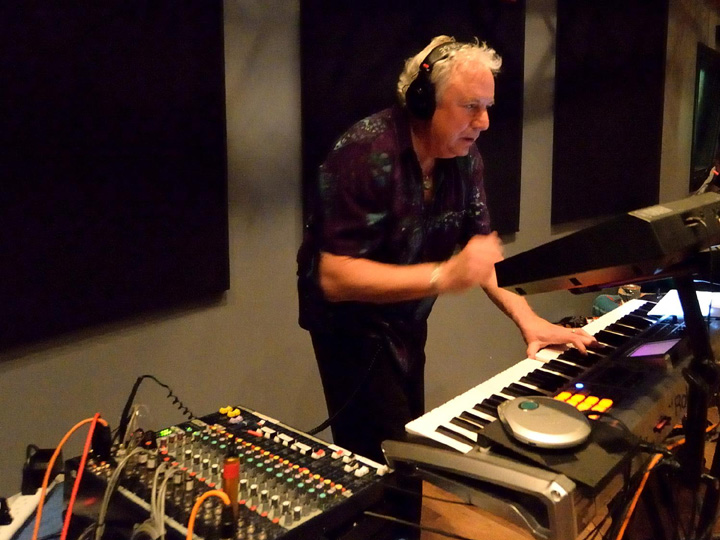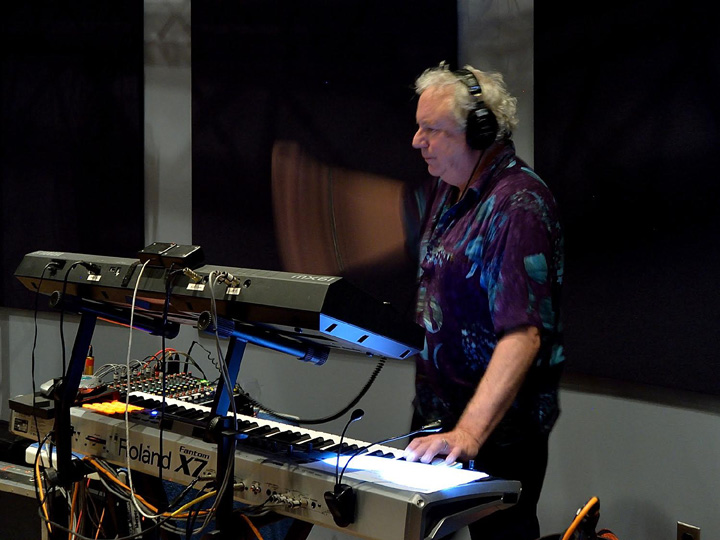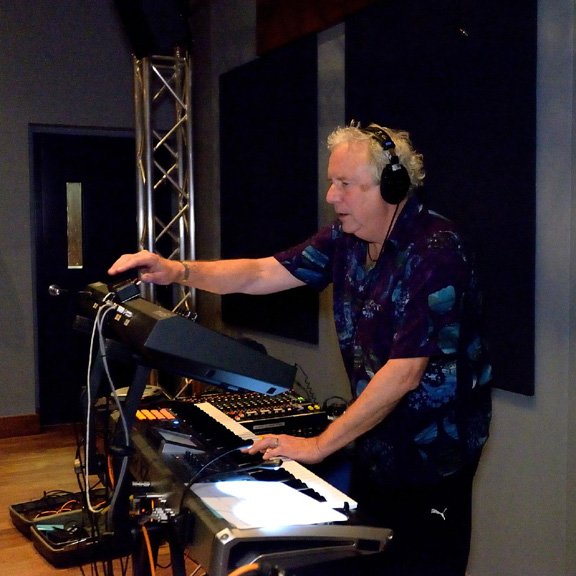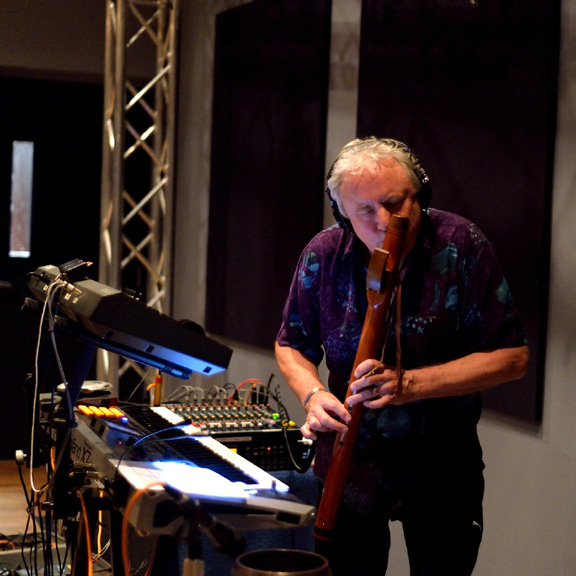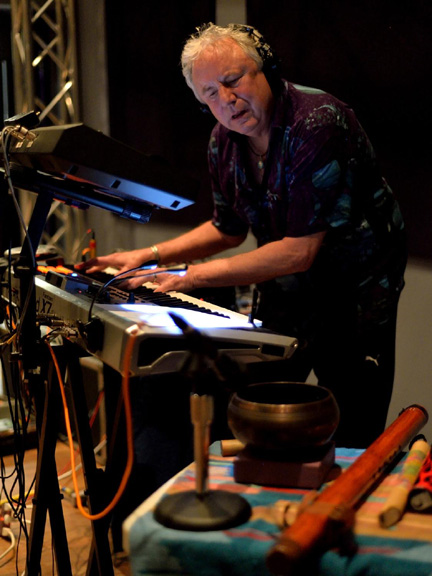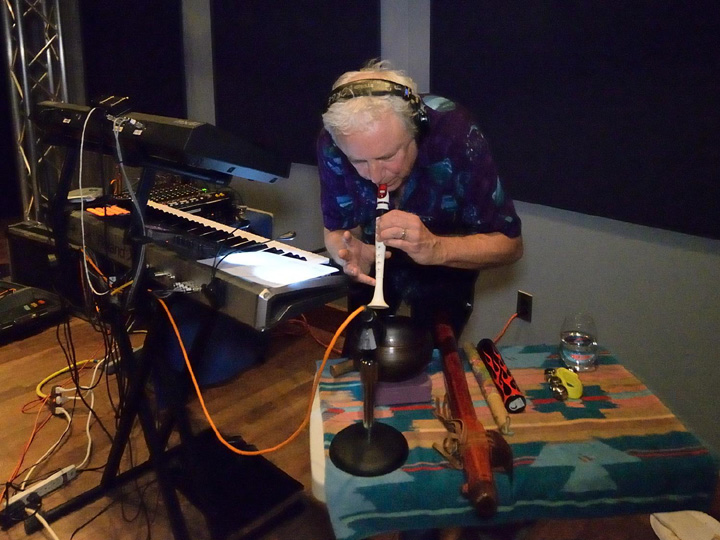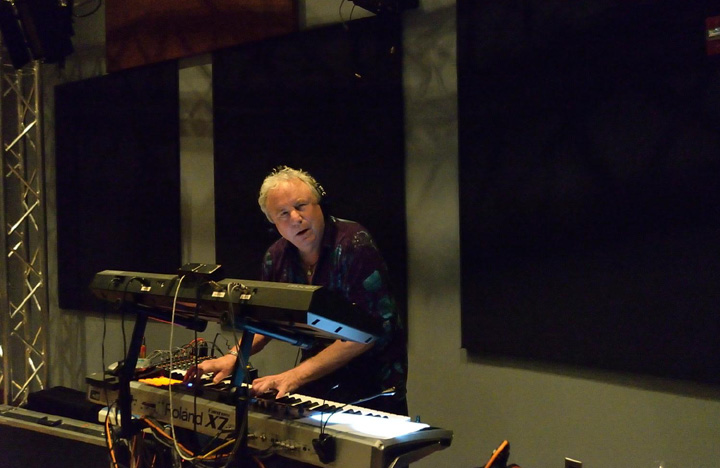 George Wallace - Live on STAR'S END 11.15.15
. . .
2015 Performance Photos by Jeff Towne