.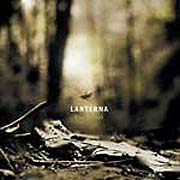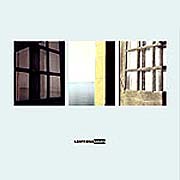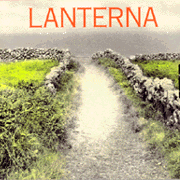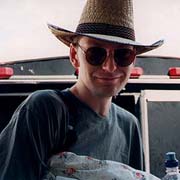 In addition to Highways, Lanterna has three earlier releases; realized after several albums with well-known indie bands Area and The Moon Seven Times. These efforts were well received and aptly dubbed, "new age music for the new generation". Early on, Frayne's diverse guitar work was noted as being thoroughly hypnotic and calming. But these initial references to Ambient Music failed to consider the sonic complexity of Lanterna's diverse compositions. Throughout this work, texture is varied by incorporating the perfect amount of acoustic and electric guitar, percussion and programming into the mix - thus making it nearly impossible to focus attention elsewhere.
The track "West Side Highway" from Sands was chosen by the producer of NPR's "All Things Considered" to be featured on their 2001 17 track "All Songs Considered" CD compilation. A section from "B Minor" off of Elm Street made it to the trailer for the film "Catch Me If You Can". Additionally, Frayne appears with French artist/producer Hector Zazou on one of Zazou's international productions and has recently reprised his performance for the ongoing "Living Room Concerts" series for the nationally syndicated radio show ECHOES.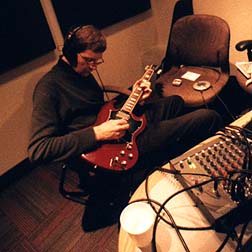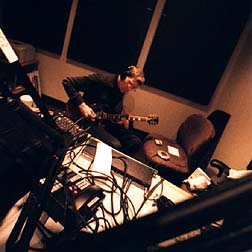 Lanterna's Philadelphia concert debut took place on 16 October 2004 at The Gatherings Concert Series. Following this performance, Lanterna played a live in-studio radio concert on the 10.17.04 broadcast of STAR'S END.