Profile: Chuck van Zyl

Best known as host of STAR'S END (WXPN's renowned radio program of spacemusic dreamscapes) and as coordinator of The Gatherings (Philadelphia's premiere concert series of innovative music), Chuck van Zyl has also been making his own unique style of electronic music since 1983.
However profoundly influenced by the electronic spacemusic of the 1970s, it was ultimately the encouragement of The Nightcrawlers founder Peter Gulch that led van Zyl to realize his own music. Following the release of a series of audio cassettes he became prolific in performing live concerts with Xisle and more recently with The Ministry of Inside Things.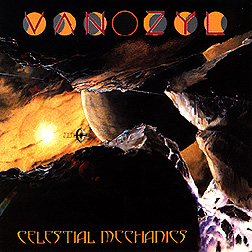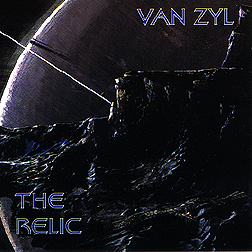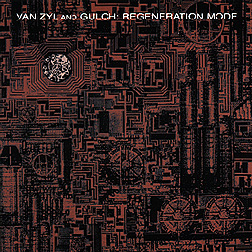 During the mid-90's Centaur Discs of Scotland released Celestial Mechanics (1993) and The Relic (1995). These albums compiled many of van Zyl's early cassette releases onto compact discs. In autumn of 1994 Synkronos Music released Regeneration Mode (1994), the famous collaboration between Chuck van Zyl & Peter Gulch. Following its release, the duo traveled to Sheffield England to perform live as part of the 1995 EMMA Festival.
In 1992 Chuck van Zyl founded the group The Ministry of Inside Things. Along with guitarist Art Cohen they performed dozens of live concerts in various venues and unique spaces and released three live CDs on the Synkronos Music label: Everlasting Moment (2003), Contact Point (2006) and Ambient Elsewhere (2008).
.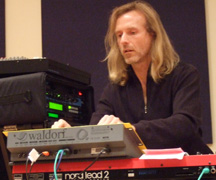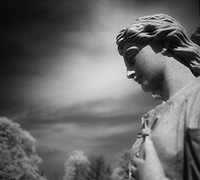 Sometimes referred to as "the children of space", Chuck van Zyl's generation of musicians are more than just carrying on an earlier tradition. Seeing creativity as a component of his own personal spirituality, van Zyl's musical realizations are fueled by everything from music technology to a greater cosmic awareness. His musical sensibilities evoke a sense of discovery, with each concert marking a new frontier of sound.

His 13 November 2010 solo concert at The Gatherings Concert Series featured van Zyl's trademark mastery of synthesized timbres and ethereal atmospheres. The unique setting of St. Mary's Hamilton Village provided plenty of room to savor each gorgeously sculpted tone. Never thin, always uncluttered, sumptuous minor key drones and spare melodies ascended above pulsing sequencer patterns and provided a sonic compliment to the inner narrative of the audience.

Chuck van Zyl's solo CD MemorySpace was released by Synkronos Music on 13 November 2010 to coincide with his performance in Philadelphia at The Gatherings Concert Series.

Following his performance at The Gatherings, Chuck van Zyl played a live to air radio concert on the 10.14.10 broadcast of STAR'S END Ambient Radio.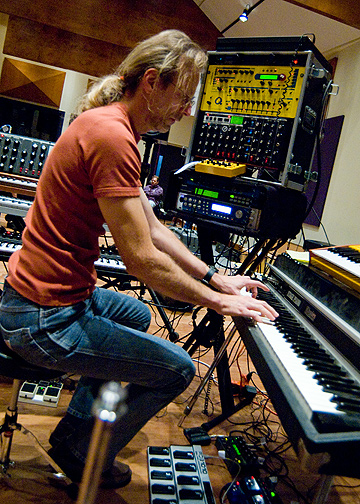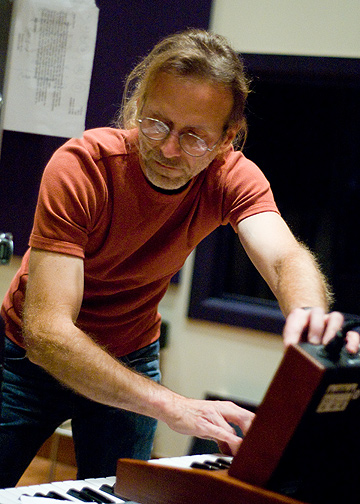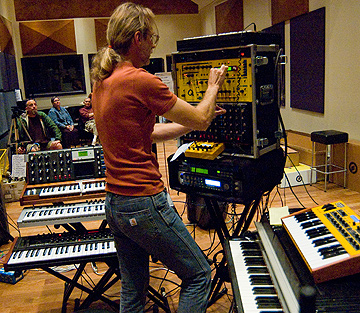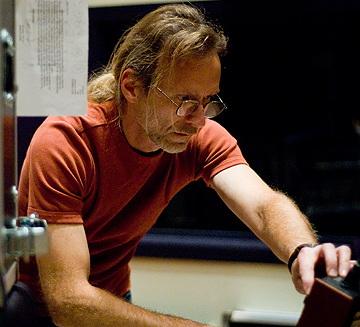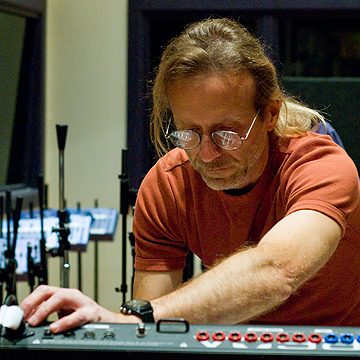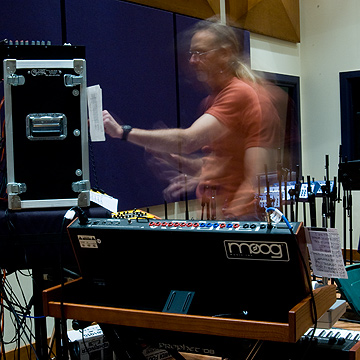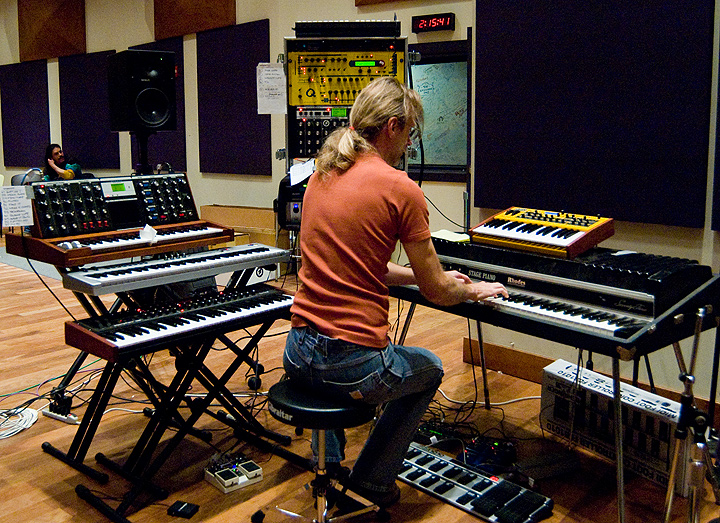 Chuck van Zyl - Live on the 11.14.10 Broadcast of STAR'S END
.
Photos by Jeff Towne
---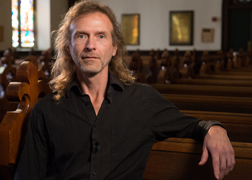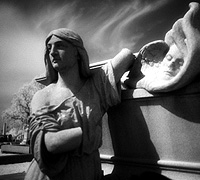 Throughout the course of his musical existence Chuck van Zyl continues to develop a signature exploratory style. By blending the primitive machine beauty of classics like Ricochet with the highly formed values of more recent groups such as Redshift and Arc, his solo studio works are the result of a persistent creativity. With Cenotaph (2012) Chuck van Zyl has melded the intimate with the epic. Fans will find the results of this release riveting. Its tone veers from synthesized and atmospheric, to the reckless energized pulse of tumbling sequencer patterns, on down to a somber interiority - moving between the three in an impressive aural narrative. With plenty of cool modulated effects, ethereal Mellotron begot harmonies and melodies, and interlinked shifting arpeggios Cenotaph seems timeless in its purity.

Along with an arsenal of electronic instruments, key in producing the hallmark sounds of classic cosmic music, is van Zyl's sense of pacing, arrangement and contour. His lead lines hover wistfully above the throbbing pulse of interlocking, multi-layered sequencer patterns which race ahead then diminish into swirling ether. The compositions are restrained, rendered without any sharp edges, and posses a Berlin School authenticity of both tone and spirit - right down to the yearning of a generation seeking to find its place in the cosmos.

Chuck van Zyl's solo CD Cenotaph was released by Synkronos Music on 17 November 2012 to coincide with his performance with Terry Furber in Philadelphia at The Gatherings Concert Series.
---
Among their debut performances Chuck van Zyl & Terry Furber played a live to air radio concert on the 12.16.12 broadcast of STAR'S END Ambient Radio.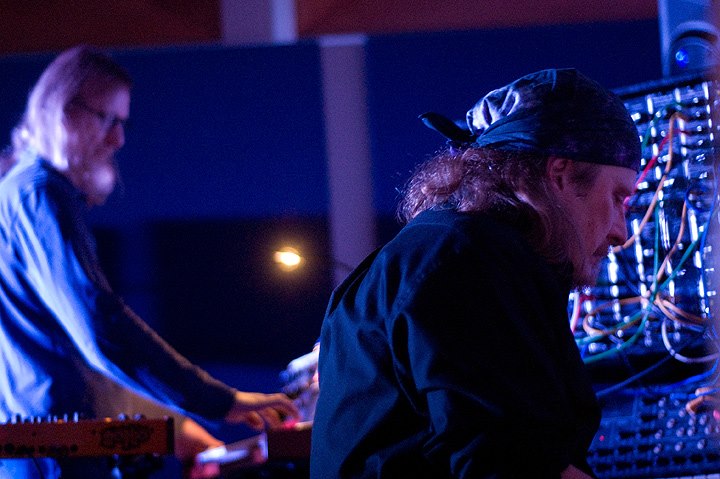 Chuck van Zyl + Terry Furber - Live on STAR'S END 12.16.12
---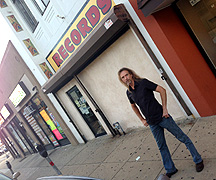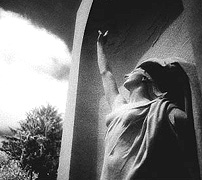 An album with incomparable penetration Rituals (57'01") is so alluring and ingenious that listeners will find its atmosphere of cosmic yearning on an equal level with that of its ceaseless sonic invention. The mood and message of Chuck van Zyl's third volume extends the trajectory of his two previous CDs. While MemorySpace (2010) and Cenotaph (2012) took two years each to conceive, concertize, record and produce, Rituals took just two weeks. Using modular systems, a variety of modern analog synthesizers and sequencers and operating at an emotional and enthusiastic pitch, van Zyl realizes music that possesses as much the buzz and crackle of electricity as it does the frigid black of space. From his instrument's storm force of sound comes delightful throbbing bass lines, echo-warping chimes and a mystery machine pulse, against which van Zyl sways and plays Rhodes piano, synth strings, Mellotron choir and full-blooded melodies. Staccato synthesizer blips interlock and pound out mighty sequencer patterns, yet this mechanical rigidity is somehow softened - as lines of dancing arpeggios pump up against tuneful leads and ethereal harmonic progressions. Disarmingly quiet passages reduce the level of density and energy with insinuating modulations and vaporous aural forces. Rituals pushes and pulls itself, expands and contracts, and manages to establish an interesting contour through various scenarios and scenes... to attain a rare unity. Offering vivid synthesized sonorities the appeal lies in its minimalist values and in this musician's ability to create an intimate and absorbing listening experience. Anyone in love with Spacemusic and its very specific poetry will want to hear this recording.

Chuck van Zyl's solo CD Rituals was released by Synkronos Music on 15 November 2014 to coincide with his performance with Jeff Coulter in Philadelphia at The Gatherings Concert Series.
---
Chuck van Zyl - Audio Recorded at The Free Library of Philadelphia 15 April 2011
---
Chuck van Zyl - Live at The Sellersville Theater 22 May 2010
---
---
Chuck van Zyl - Timbre and Spacemusic
---
Chuck van Zyl - The Message
---
Chuck van Zyl - Nocturnal Transmission Interview 6 February 2009
.
Chuck van Zyl - Alien Air Music Interview 2 September 2012
.
Chuck van Zyl - Music with Space Interview 16 August 2013
---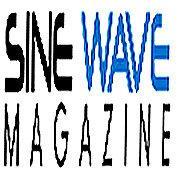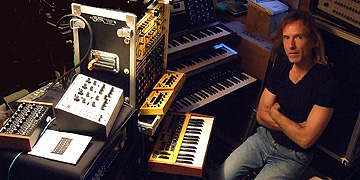 Sine Wave Magazine was a website covering a variety of topics within the realm of Electronic Music. From instrument news, reviews and evaluations to interviews with musicians and figures from the EM community Sine Wave Magazine was of interest to anyone with a desire for more insight into this active and ever-widening synthesizer fellowship.
In February 2013 David Marino of Sine Wave Magazine conducted an in-depth interview with STAR'S END host Chuck van Zyl. Marino's several questions prompted thoughtful and informative responses from van Zyl. Remarks include some basic insight into the concept of "Space Music", background on the STAR'S END radio program, activities surrounding The Gatherings Concert Series as well as some fond recollections and significanct milestones in van Zyl's decades long presence on the Spacemusic scene.
Read the 2013 Sine Wave Magazine interview with Chuck van Zyl Click Here (archived version)
---
Related Links:
Artists