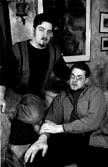 Using synthesizers, guitar, outboard processing gear and an array of exotic instruments, the duo of Ma Ja Le creates an extended musical journey through rhythms, soundworlds and sonic atmospheres.

Based in Milwaukee, Ma Ja Le consists of Chris Short (synths, effects, flutes and guitartronics) and Paul Vnuk Jr. (synths, voice and percussion). Originally conceived of as a means to perform live, Ma Ja Le has explored soundscapes, texture and rhythm everywhere from music festivals and concerts to intimate coffee shops and book stores. Thus far they have released two full length CDs: Dreams In The Orchards Of Saturn and (teamed with ambient groove wizard Vir Unis and produced by Steve Roach) Imaginarium (Mirage).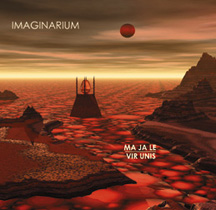 Pursuing the course laid down by the recent music of Steve Roach, Vidna Obmana and Robert Rich, Ma Ja Le is making significant contributions to the emerging genre of Tribal Ambient. They have carefully examined the genre and produce music with contrast, subtlety and originality. Drawing on their influences and their own inspiration, Ma Ja Le offers clear, crafted timbres, driving pulse percussion, swirling clouds of harmonics and floating dream textures.