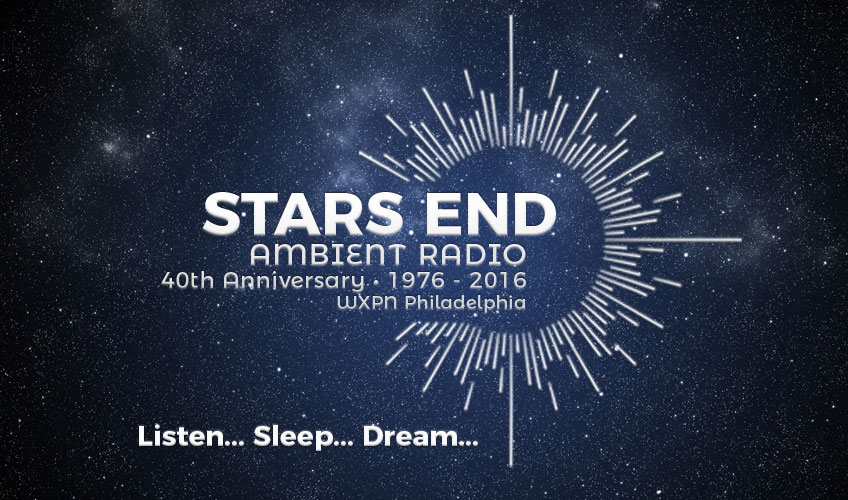 The STAR'S END 40th Anniversary Sleep Concert
on
Sunday 4 June 2017 - Midnight to 8:00AM
at
The Rotunda Sanctuary
4014 Walnut Street
Philadelphia, PA
with
Robert Rich
Broadcast Live by WXPN in an Extended Edition of STAR'S END Ambient Radio
. . .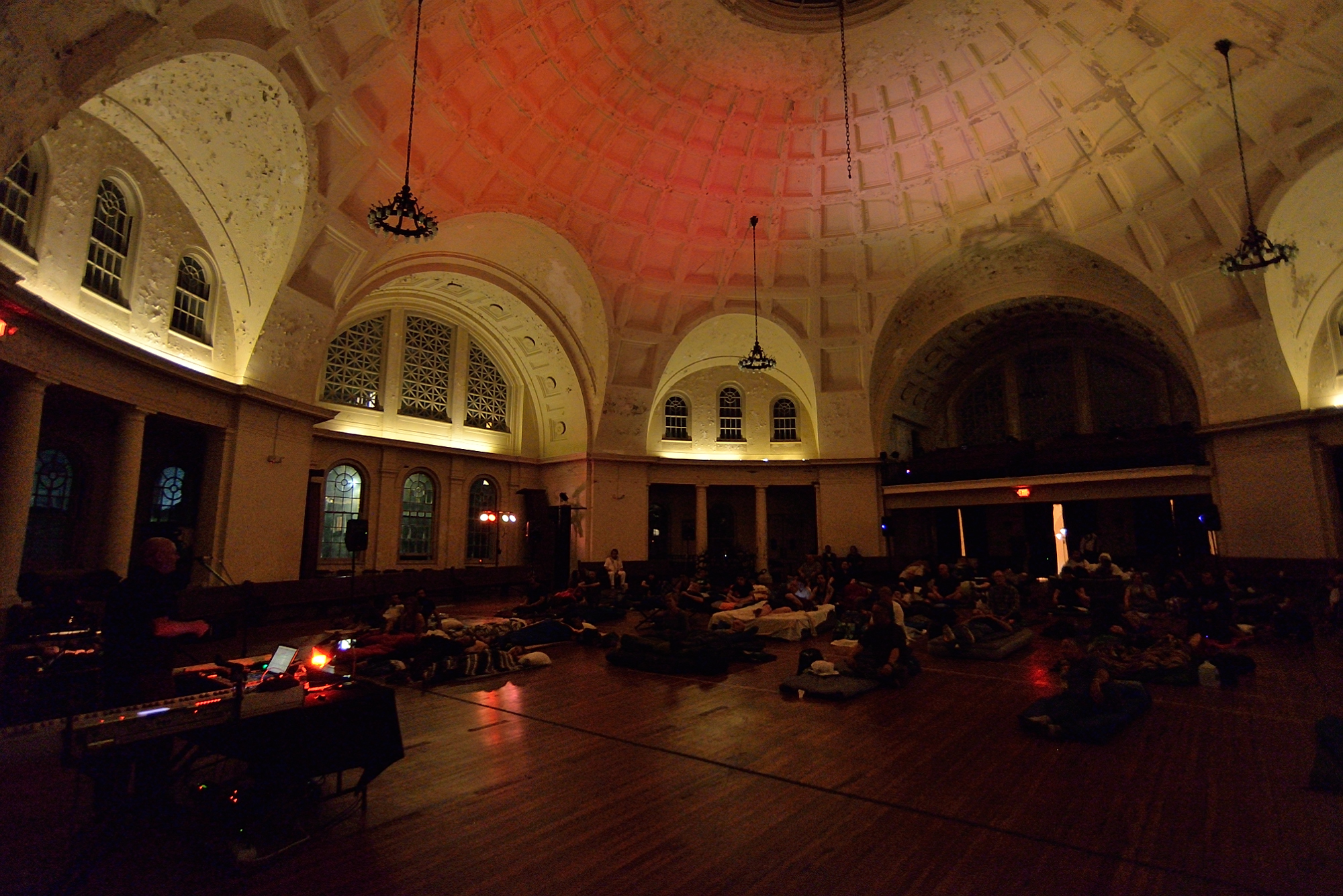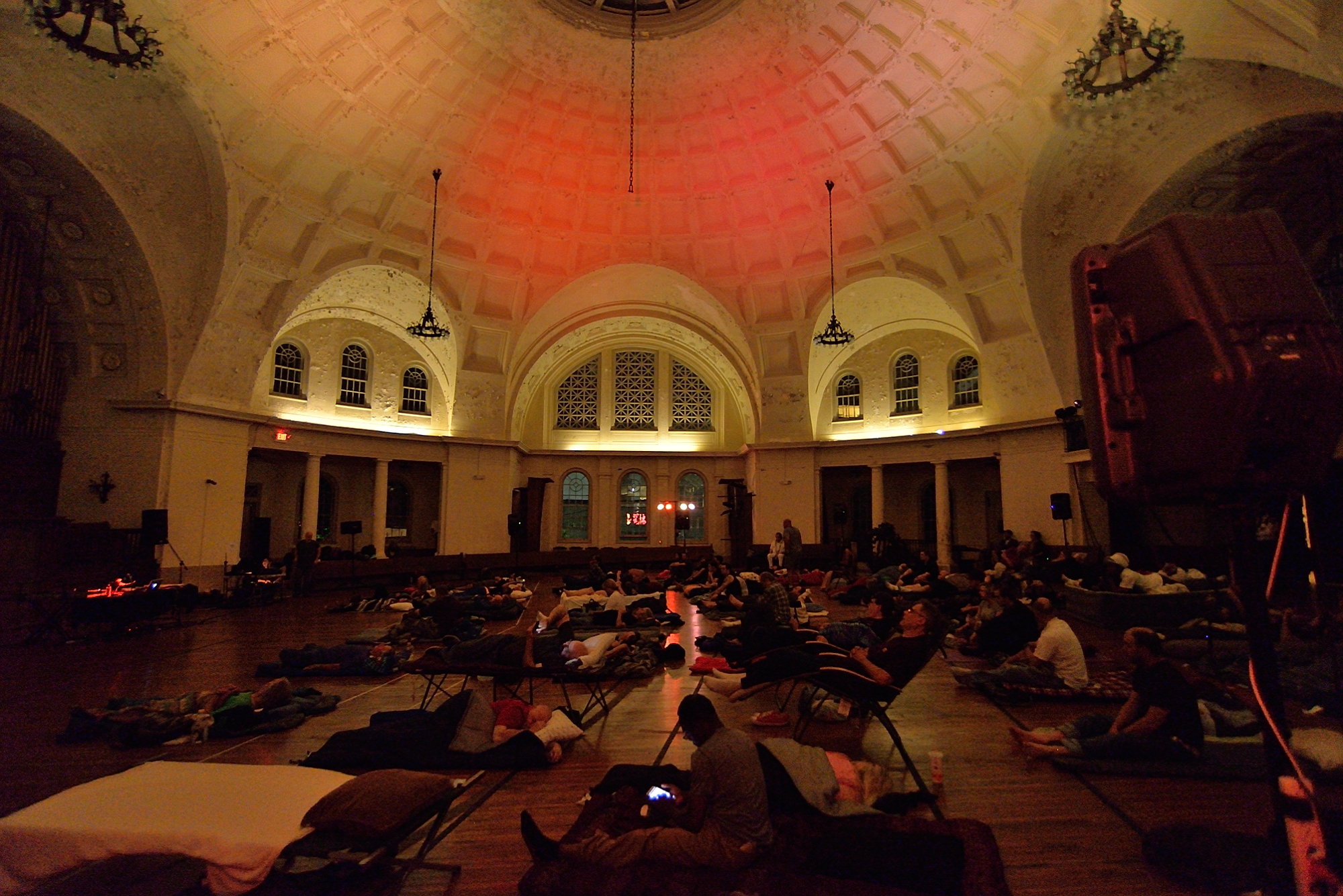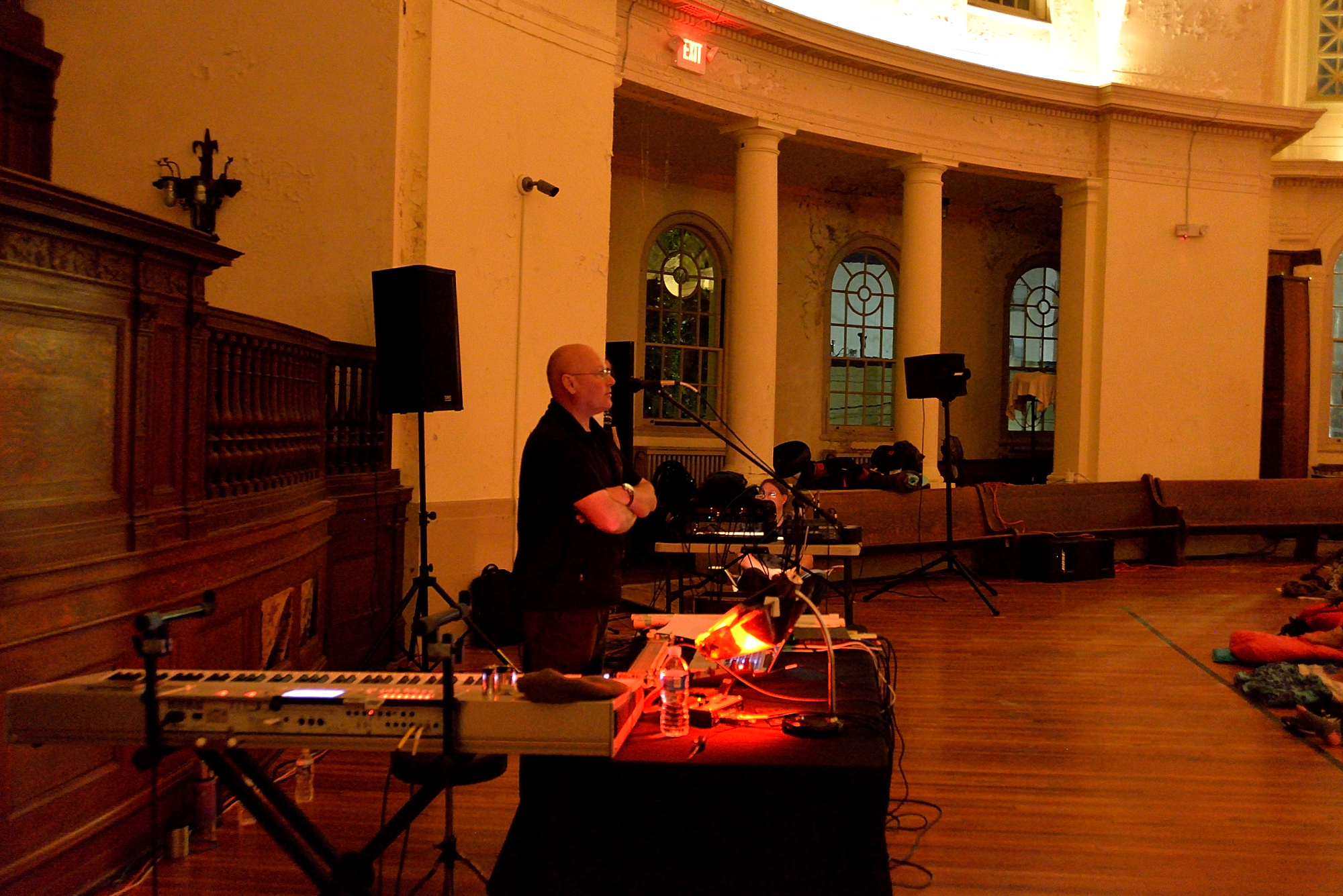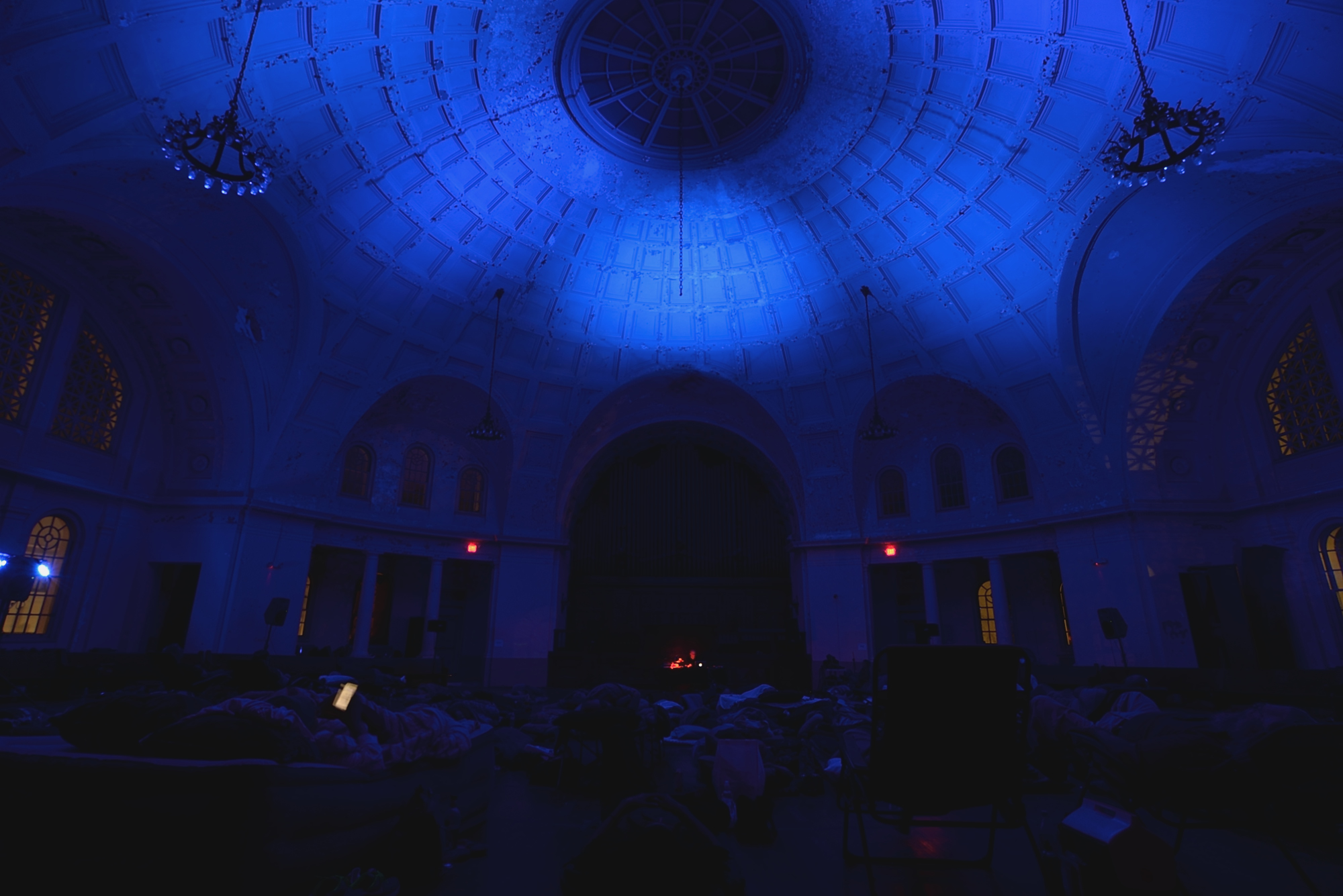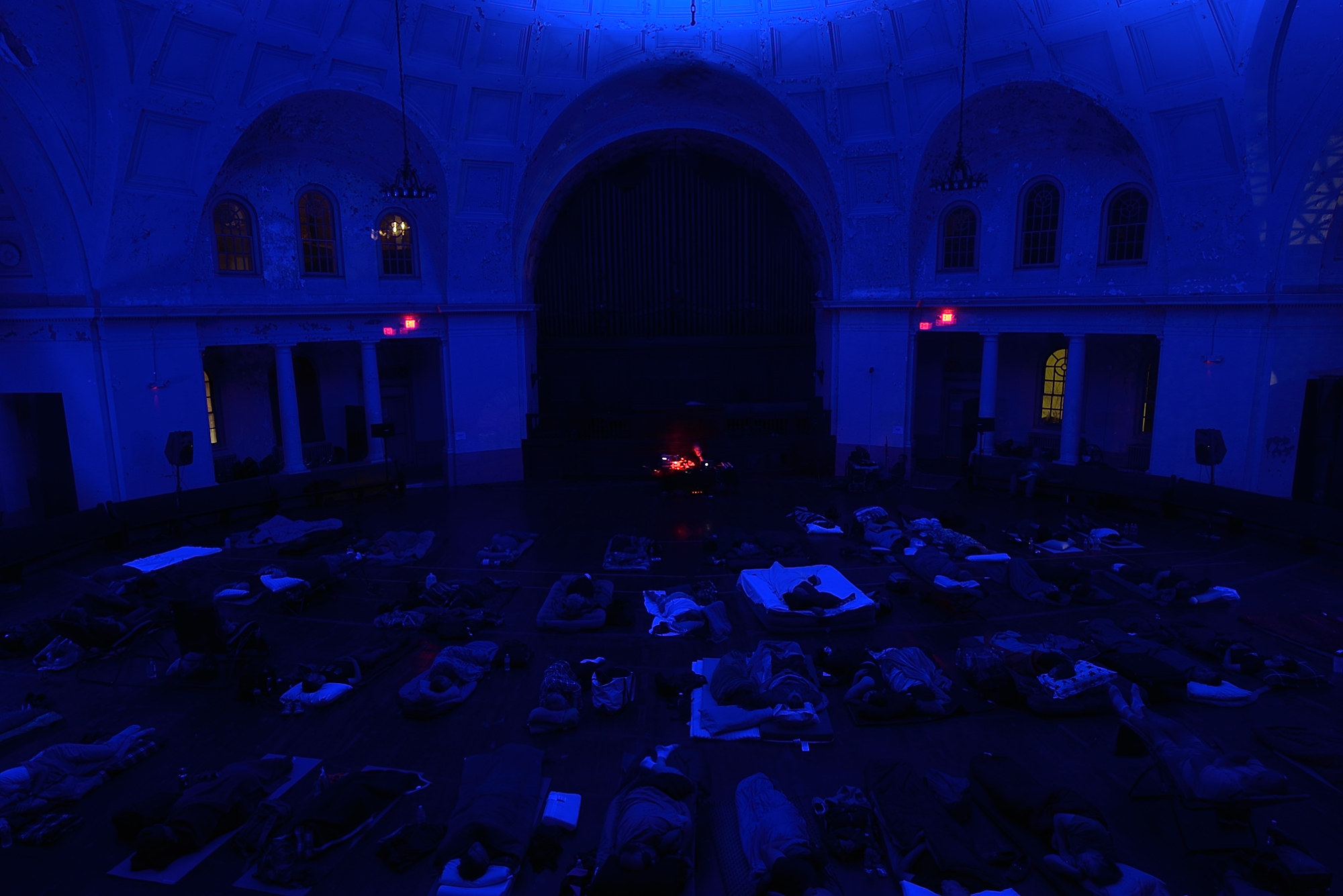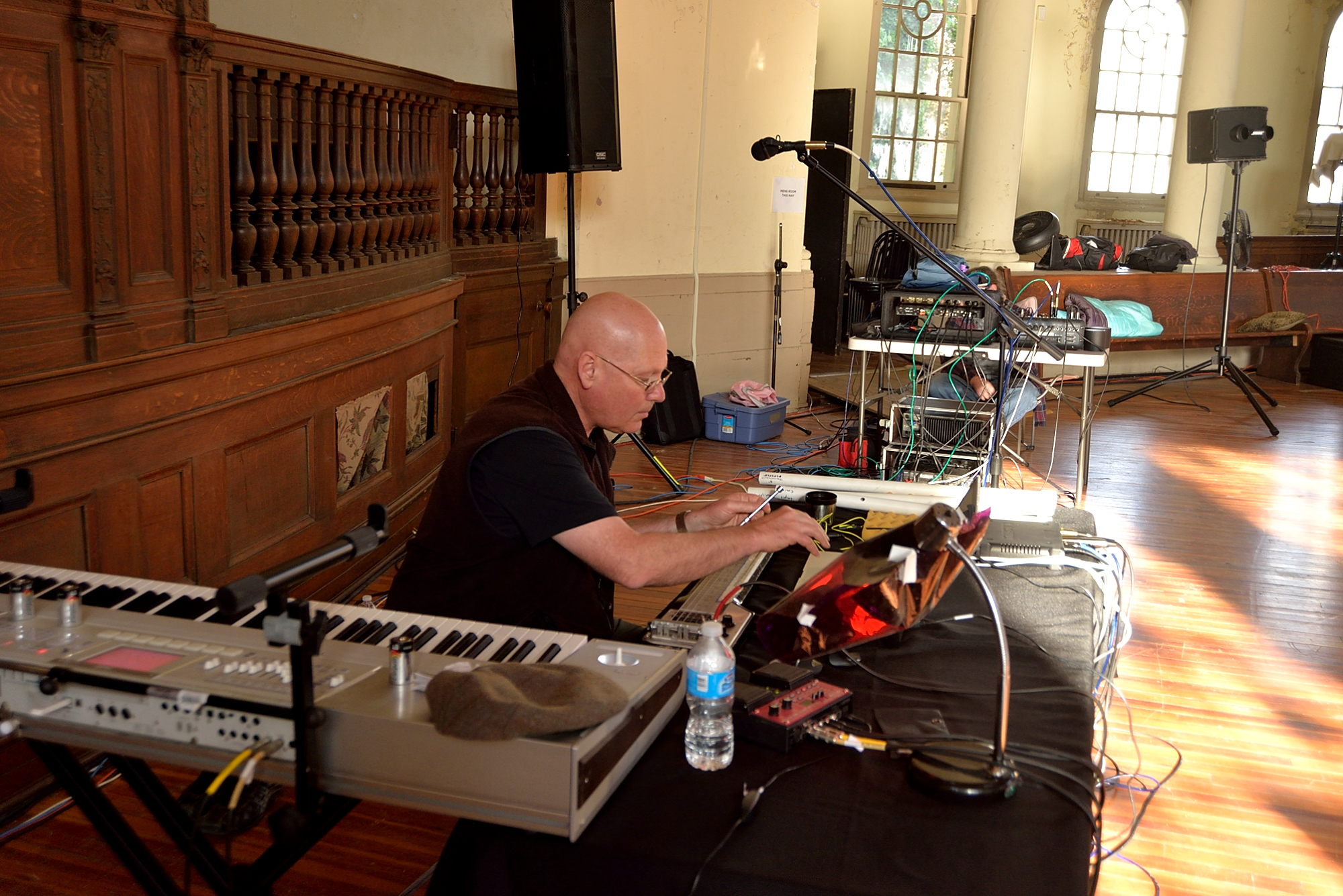 Robert Rich Sleep Concert - 4 June 2017 (Midnight to 8AM)
Photos by Jeff Towne
---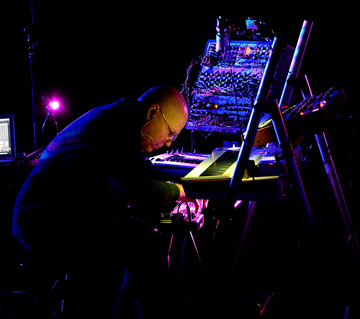 A Robert Rich Sleep Concert is aimed at the nebulous territory that exists in our minds when we are hovering between awake and asleep, and still aware of our environment - yet detached, as the half-sleeping psyche wanders into the realm of hypnogogic images and dreamlike non-linearity. The music at one of these events may be found to act as a trigger for these flowing thoughts, and the activation of the surrounding environment can help listeners skate around the edges of sleep, with part of us in the dream world, and part in the physical space where we are sleeping.

The Robert Rich Sleep Concert of Sunday 4 June 2017 was not a typical event in The Gatherings Concert Series. The remarkable location of this one time special event was The Rotunda Sanctuary, in Philadelphia, PA.

To mark the 40th anniversary of the STAR'S END radio program on public radio station WXPN in Philadelphia, the Robert Rich Sleep Concert of Sunday 4 June 2017 was broadcast in its entirety live throughout a special expanded edition of STAR'S END from Midnight to 8:00AM.
Sincere Thanks to:

Robert Rich for traveling all the way from his California home to perform this event.
WXPN, especially Roger LaMay and Bruce Warren for backing this project.
WXPN broadcast engineers Jared Styles and Andrew Davis for their technical oversight and monitoring.
Keith Kelleher the WXPN FM control room operator.
STAR'S END listeners Barb & Don Knabb for lodging Robert Rich while out east, and Mike Courder for key equipment loan.
Gina Renzi and The Rotunda.
industry8 and Projekt Records.
the all-volunteer staff of The Gatherings Concert Series.
everyone who attended this special event
and everyone who tuned in to listen!
For more on the Robert Rich Sleep Concert of Sunday 4 June 2017, and the 25th Anniversary of The Gatherings Concert Series, please access: www.thegatherings.org

---
06.04.17 Playlist
Gatherings
Events
Update
STAR'S END Home
XPN