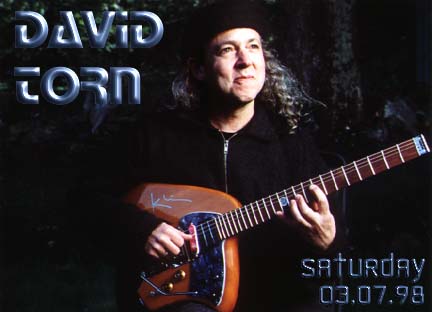 ---
David Torn Performs Live

at


The Gathering

Saturday, March 7th, 1998

8:00PM

Houston Hall Auditorium
3417 Spruce Street
Philadelphia, PA
Info: (215) 573-3340
Email: chuckv@starsend.org



---
Using electric guitar and banks of outboard processing gear, internationally-acclaimed recording artist David Torn will create an extended journey through sonic atmospheres at The Gathering. The performance, sponsored by The Star's End radio program, will take place Saturday, March 7th, 1998 at Houston Hall Auditorium, 3417 Spruce Street, Philadelphia.
Admission at the door is $15.
| | |
| --- | --- |
| Guitarist David Torn has been exploring the terrain between rock, jazz and mutated world music ever since hearing Jimi Hendrix. His sonic voyages start with a rock sound, but using innovative looping and audio processing, Torn quickly transcends the limitations of that form. In 1994, he was lauded as "Best Experimental Guitarist" by Guitar Player Magazine Reader's Poll. Torn's music spans genres and blurs borders. The Gathering performance will reflect his interest in textures, soundscapes and atmospheres. | |
| | |
| --- | --- |
| | David Torn has five solo albums to his credit: Best Laid Plans (ECM), Cloud About Mercury (ECM), Door X (Winham Hill), Tripping Over God (CMP) and What Means Solid Traveller? (CMP). Over the years, Torn has recorded and collaborated with a broad range of music's finest talents. Among them are Jan Garbarek, Mark Isham, Bill Bruford, David Sylvian, Ryuchi Sakamoto, Patrick O'Hearn, Steve Roach, Mick Karn, Tony Levin, L. Shankar, Michael Shrieve, Andy Summers, Happy Rhodes, David Borden, and Eberhard Weber. |
---
Torn's expressive guitar melodies and lush textures have frequently been employed by Hollywood film composers such as Mark Isham, Patrick O'Hearn and Carter Burwell. His unique sound can be heard in the soundtracks to the films Romeo is Bleeding, Short Cuts, Kalifornia, Reversal of Fortune, The Public Eye, AirHeads, FatherHood, A Dangerous Woman, Storyville, The Beast and many others.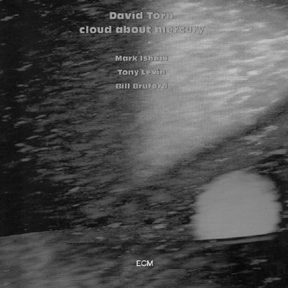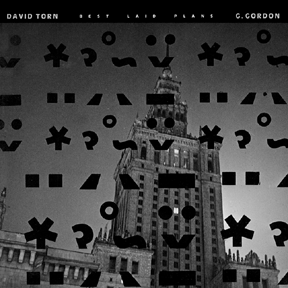 David's involvement with cutting-edge music technology has resulted in his working as a consultant or endorser with companies such-as Lexicon Corp., Klein Custom Guitars and Rivera Research & Development. He has also produced a CD-ROM of his soundscapes, and an instructional video aptly entitled 'Painting with Guitar'.
Anyone interested in hearing how contemporary music can challenge and reflect the shape of things to come will find the music of David Torn an ideal resource.
To learn even more about David Torn and his music, tune in to Star's End, Saturday nights at 1:00am till 6:00am Sunday morning on 88.5FM WXPN Philadelphia, PA .

A David Torn interview will air on the March 1st, 1998 broadcast of Star's End.

---
Below are directions to Houston Hall Auditorium and The Gathering:

By Car:


I-95 N or S.

76 W.

South St (exit 40).

left at traffic signal.

pass three traffic signals (34th St).

Houston Hall is 2nd building on right.

upstairs to 2nd floor.
(Best parking: Chestnut and Walnut Streets between 33rd and 36th).


Exit Philadelphia's 30th Street Station onto Market St.

Proceed west (right) on Market St.

Turn south (left) on 34th St.

Turn west (right) on Spruce St.

Houston Hall is 2nd building on the right, 3417 Spruce S.

Up Steps to Auditorium on the 2nd Floor.


By Bus:


Proceed one block south to the 11th & Market SEPTA Blue Line "El" Stop.

Take Blue Line west to the 34th St stop.

Walk south to Spruce St.

Turn west (right) on Spruce St.

Houston Hall is 2nd building on the right, 3417 Spruce St.

Up Steps to Auditorium on the 2nd Floor.
---
Links to More Information About Philadelphia and University City:

Sheraton University City
36th and Chestnut, Philadelphia, PA 19104-3361
tel: (215) 387-8000
fax: (215) 387-7920


Penn Tower Hotel
Civic Center Blvd. at 34th Street, Philadelphia, PA 19104-4385
tel: (215) 387-8333; (800) 356-PENN
fax: (215) 386-8306.


Philadelphia: Official Internet Visitors Guide
Accomodations, Dining, Sightseeing, Special Events, Shopping, Nightlife, Maps, Weather, etc.


Directions To The University of Pennsylvania.


3-D Map of The University of Pennsylvania and vicinity


SEPTA Map Public Transit


Read the major Daily and Weekly Newspapers before visiting Philadelphia.


Phillynews Restaurant Rover Search Engine
Refine your search to: "All Types", "University City", "Philadelphia".


University of Pennsylvania Museum of Archeology and Anthropology

---
Gatherings | Weekly Update | Events | Home Page |