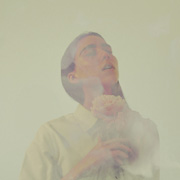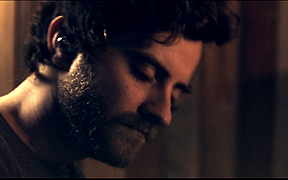 Matthew Kidd is a defector from the mainstream. Wishing to no longer follow its rules, Marc Byrd and Andrew Thompson help Kidd take a deep dive into a more open realm. The duo known as Hammock take part in a few tracks on the self-titled Slow Meadow (62'04"), but it is fully Kidd's project. Coming up with something new, something which will contribute substantially to the Ambient Chamber Music canon, is no easy task. With lesser musicians at its helm this album might seem slight and predictable. Its dreamy mix of gentling fuzzing guitars, shape-shifting digital breaths and skeletal string backdrops emerge out of a subtly attuned mind - to cause the listening mind to hush and fall in line with the slow pace. A few of the tracks flow together, which conjures a somewhat extended sonic space. We occasionally encounter a rawness, as if the medium of recording was disintegrating, or glowing under dissipative effects - which Slow Meadow contrasts with sonorous glimpses of delicacy and intimacy. Each of the 11 tracks on Slow Meadow feature consonant textures beneath a hope-tinged atmosphere. Upon closer examination we find this quality to be produced using synthesizers, piano, strings, trumpet, electric guitar, and maybe even some voices. What is not so apparent to us is why this beautiful music seems so fragile? Is it the metamorphosis of an imaginative psyche? The externalization of the spirit? A rapport with humanity? Kidd's music may get heard by accident, but it was not made by accident. His release Slow Meadow may be compared in quality and effect to that of its predecessors. Due to its expansive promise this style seems inexhaustible - as musicians and their listeners are constantly seeking more from it. This work is not just a distant observation - pushing rows of notes around a room in a conversation with the intellect. Fundamental in it is the idea that people are reachable, that beauty and music can make a difference.

Please tune in to STAR'S END this weekend for music from the self-titled Slow Meadow, the forthcoming release from Nashville based Matthew Kidd

For more on the Slow Meadow album please access: www.hammockmusic.com

For more on the Matthew Kidd and Slow Meadow music project please access: www.slowmeadow.com

View the Slow Meadow Album Teaser

Related Content:

Maybe They Will Sing for Us Tomorrow by Hammock
Oblivion Hymns by Hammock

Friday Arts is a weekly 30-minute arts, cultural and entertainment magazine that airs on WHYY TV12 Fridays at 8:30PM. Each broadcast features three segments: "Art", "Art of Life" and "Art of Food". Friday Arts casts a light on some of Philadelphia's most fascinating yet well-kept secrets in the arts.
John Diliberto, Jason Sloan, Jeff Towne and Chuck van Zyl were featured in a segment produced by Michael O'Reilly for the Friday 4 January 2013 episode of Friday Arts. This portion of the program included coverage of activities related to the ECHOES and STAR'S END radio programs and The Gatherings Concert Series - as well as background on Philadelphia's unique Spacemusic scene and the ideals and concepts which drive this genre's creative force.
To view Friday Arts online please access: whyy.org/cms/fridayarts/art-stars-end-and-space-music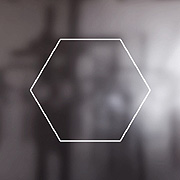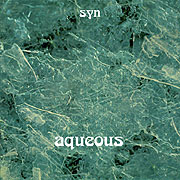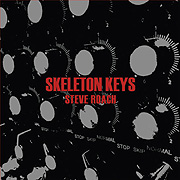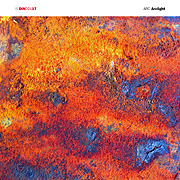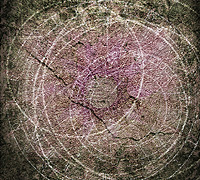 (Please Click on an Album Cover)
July 2015 Top 20 STAR'S END Releases - Alphabetical
Artist - Album (Label)
Selected Ezines - Online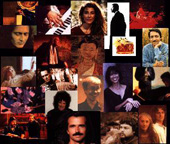 Selected Magazines - In Print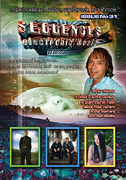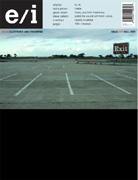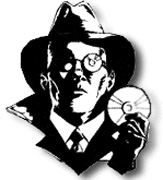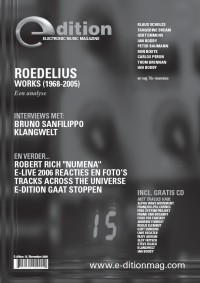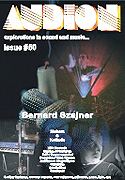 STAR'S END - Site Search
Have you ever been looking for something on this website only to become bogged down by the massive size and enormous content? Now you can find what you are seeking somewhat easier. Searching the STAR'S END Website has become much easier. Look for info on artists, albums, track names, labels, etc. via a Google "site search" - now part of the STAR'S END Website.

For more on STAR'S END Website search, access: http://www.starsend.org/search.html
STAR'S END Updates - via Email to you
Have this update emailed to you as a newsletter once a week by joining the STAR'S END Radio Group at Yahoo Groups. Whether it's a review of a new spacemusic release, an artist interview or news about an upcoming in-studio concert, receiving the newsletter is a convenient way to keep informed of the music featured on STAR'S END Ambient Radio each week.

Click on the provided link and follow the easy instructions for signing up. Once your registration has been confirmed, you will receive the STAR'S END Update every Thursday evening. This is not a discussion group, email addresses will not be made public. There is no fee for this service and you can unsubscribe at any time.

Thanks for signing up!
Images From Selected Live On-Air Concerts - Click on an Image for Details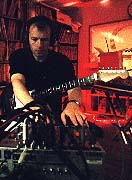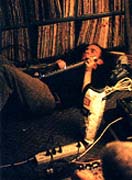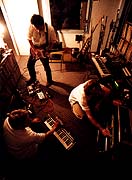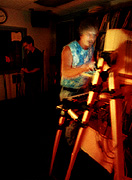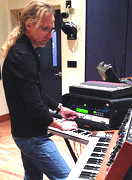 Access the Concerts page for more about live on-air in-studio STAR'S END radio concerts
~ Live on STAR'S END ~
Ombient : 10 May 2015 (see photos)
Erik Wollo + Bernhard Wostheinrich : 11 October 2015
George Wallace : 15 November 2015
Vic Hennegan : 15 November 2015
Simon Lomax : 22 November 2015
Please Check Back for Updates!
---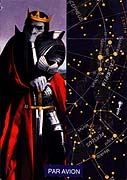 Website Pages Updated/Added
---
STAR'S END broadcasts every
Saturday Night/Sunday Morning from 1:00am til 6:00am (EDST) on:
88.5fm WXPN Philadelphia, PA
88.1fm WXPH Harrisburg, PA
90.5fm WKHS Worton/Baltimore, MD
104.9fm Allentown, PA
and live on the world wide web at: http://xpn.org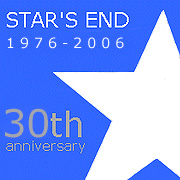 Search
08.02.15 Playlist
Events
Listener Essays
Playlist Index
Index of Reviews
Home