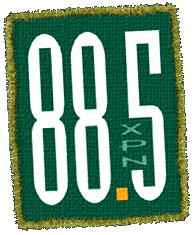 Public radio presents music and programming based upon artistic content and the material's ability to enhance the lives of the listeners. The only way to fund this kind of venture is by asking those who use this service - those who listen - for their support. STAR'S END is one of public radio's longest running and most renowned shows. On the 25 September 2005 broadcast you were asked for your support and again came through. Sincere thanks to the 33 listeners who called in! Through your generosity, STAR'S END was able to raise over $3000.00. You are playing an integral part in STAR'S END's ability to present the unique blend of Ambient, Space and Chillout music week after week.

Special thanks also to the STAR'S END listeners who spent the night answering phones: Bill Beck, Art Cohen, John Garaguso, Ben Manes, Chuck Nixon, Bud Schoefer, Raymond Turmarkin and phoneroom anchor/co-host Jeff Towne. Thanks also to Jeff Pearce who called in for a live on-air interview and will be donating his time and talents at the STAR'S END Donor Concert (to be held on 23 October 2005).

Special premiums were available for those pledging on STAR'S END during the Fall 2006 fundraiser, inclucing albums by Ashley/Story, Brian Parnham and the DiN label as well as a limited number of pairs of tickets to a private STAR'S END donor concert with soundscape guitarist Jeff Pearce (held 23 October 2005 at 4pm in the new performance space at WXPN studios in Philadelphia).
---
The premiums pictured were donated by the artists and available (in limited quantities) as thank-you gifts to those making a credit card pledge during the 09.25.05 fundraising broadcast of STAR'S END. More traditional premiums, furnished by WXPN, were also be offered during this broadcast and throughout the Fall 2005 Fund Drive.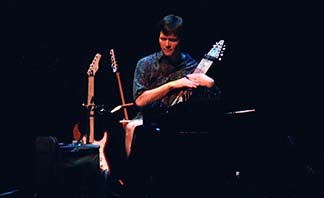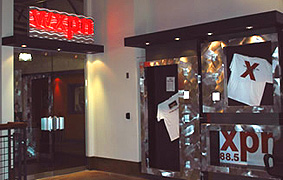 During the Fall 2005 Fund Drive, STAR'S END and WXPN offered the second STAR'S END Donor Concert. The concert was held on Sunday 23 October 2005 within the performance space at WXPN studios, 3025 Walnut Street in Philadelphia. This special thank you gift is available for a pledge of $180.00 and includes admission for two to the concert and conversation with veteran spacemusician Jeff Pearce, a brief tour of WXPN and a souvenir recording of the concert (mailed out at a later date). This premium package is a way to support the radio station while experiencing spacemusic live as it happens, in the midst of fellow STAR'S END supporters, the musician who makes the music, and the radio producers who present it, all within the comfortable and acoustically correct space of the WXPN studios. Sincere thanks for your support.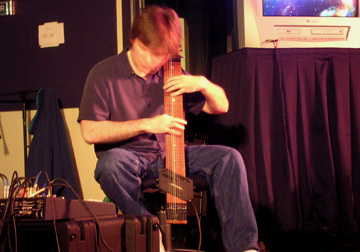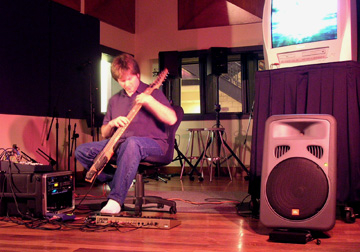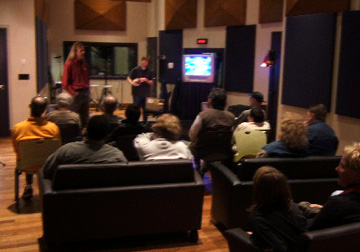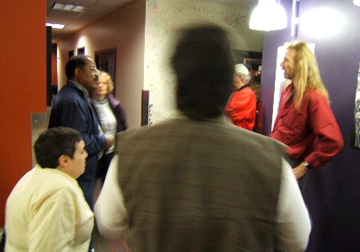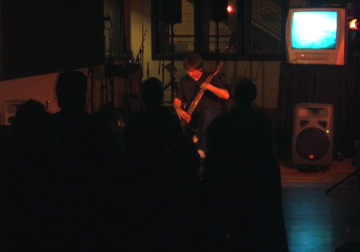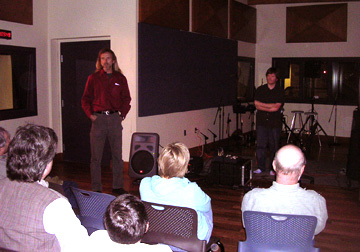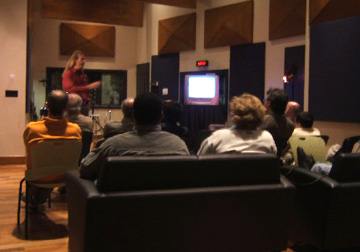 ---
STAR'S END broadcasts every
Saturday Night/Sunday Morning from 1:00am til 6:00am (EDT) on:
88.5fm WXPN Philadelphia, PA
88.1fm WXPH Harrisburg, PA
90.5fm WKHS Worton/Baltimore, MD
104.9fm Allentown, PA
and live on the world wide web at: http://xpn.org/stream.shtml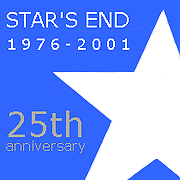 Search
On-Air Fundraising
Events
Background
Playlist Index
Index of Reviews
Home