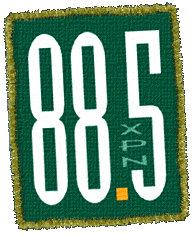 The purpose of non-commercial radio is to present music and programming that is worthwhile based, not on marketability or popularity, but on artistic content and its ability to somehow enhance the life of the listener. For WXPN and STAR'S END, the audience is seen as a community and not as a market segment or a group of consumers. STAR'S END is true to this form as the show presents music from a diverse range of genres and eras, solely for the enrichment of the listener. Public broadcasting depends on listener support. Thanks so much to the 42 listeners who tuned in and then called in to STAR'S END this weekend. Through their valuable help with the Winter 2005 Fundraiser, STAR'S END was able to raise $4270.00.

Premiums and thank-you gifts available for those pledging to STAR'S END at specific levels included a limited number of donated items including CDs by: Janet Robbins, Dwight Ashley and The Glimmer Room, a DVD by Jeff Pearce + Michael DuBois as well as a limited number of pairs of tickets to a private STAR'S END spacemusic concert (held 19 March 2005 at 8pm in the new performance space at WXPN studios in Philadelphia). Thanks very much for your support!

STAR'S END sincerely thanks those who came in to answer phones during this Winter's fund drive: Bill Beck, Elise Bowers, Renee Campbell, Art Cohen, Bud Schoefer and Phoneroom Anchor Jeff Towne.

Thanks also to Terry Furber of Orbital Decay for the live in-studio interview.
---
The premiums pictured were donated by the artists and available (in limited quantities) as thank-you gifts to those who made a credit card pledge during the 02.06.05 fundraising broadcast of STAR'S END. More traditional premiums, furnished by WXPN, were also be offered during this broadcast and throughout the Winter 2005 Fund Drive.