02.07.16
STAR'S END Winter 2016 Pledge Drive is a success!
Thanks to Everyone who called in and made a donation,
and to our phone-room volunteers:
Ken Anderson, Art Cohen, Walt & Cindy Crowder, Joe Salopek and Jeff Towne!
Thanks Also to all the labels and artists for their donations of music!

---
An Ember Glows by Simon Lomax,
a live album featuring his 11.22.15 STAR'S END
radio concert, debuts on STAR'S END

---

04.03.16
Guitar Pilots
performs a live in-studio radio concert on STAR'S END

---
Silent Currents 4 by Erik Wollo,
a live album featuring his 10.11.15 STAR'S END
radio concert, debuts on STAR'S END

---

05.08.16
Chuck van Zyl
performs a live in-studio radio concert on STAR'S END

---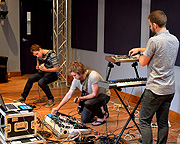 07.31.16
Hotel Neon
performs a live in-studio radio concert on STAR'S END

---

09.18.16
Modulator ESP + onewayness + dRachEmUsiK
perform an all-night 5 hour live in-studio radio concert on STAR'S END

---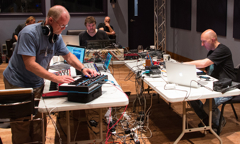 10.09.16
AirSculpture
performs two live in-studio radio concerts on STAR'S END

---
STAR'S END partakes in WXPN's Binge on the 70s Weekend
with a special broadcast of Classic Spacemusic from the 1970s (Vinyl!)
- including Mirage by Spacemusic innovator Klaus Schulze

---
STAR'S END presents a special
Halloween Holiday themed show
as a special five-hour mix of previously unreleased music by
16 select Spacemusicians (E Pluribus Unim)

---

11.06.16
Centrozoon
performs a live in-studio radio concert on STAR'S END

---
Recitals by Chuck van Zyl
a live album including a section from his 05.08.16 STAR'S END
radio concert debuts on STAR'S END

---
STAR'S END pre-empted
for WXPN's 24/7 A to Z special programming

---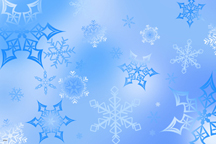 12.25.16
STAR'S END presents the annual Regional Winter Holiday themed show